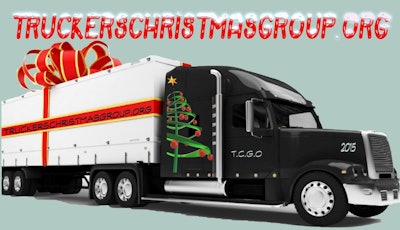 An organization that raises funds to aid trucker families in need during the holidays holds a fundraising concert this coming weekend.
The Truckers Christmas Group will hold its UnChristmas concert at 7 p.m. Saturday, Aug.21, on its Facebook or YouTube channels. The concert will feature Christmas songs performed by Laura Joy, Ken Freeman, and Jeremiah Craig.
"We have a great team of musicians who are lending their talents and it should be a great event," said Mark Abraham, president of the Truckers Christmas Group. "Over the last several years we have been encouraged to start raising awareness and other efforts earlier in the year. This year, after much discussion, we decided to do an UnChristmas event in August."
The Truckers Christmas Group raises funds to help out truckers in need during the holidays. Their goal for this year is to raise $25,000.