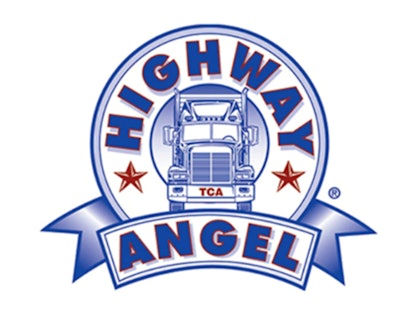 An Illinois trucker has been recognized for his actions at the scene of a crash.
The Truckload Carriers Association has named Amos Thurman, from Homer Glen, Illinois, a Highway Angel for aiding a woman and her two daughters after their vehicle overturned in a ditch. He drives for ABF Freight Systems.
TCA explains:
Thurman has come across many bad traffic accidents during his 40 years as a truck driver. Some have taken place right in front of him. This was the case one evening in September when he was traveling near Festus, Missouri.

Amos Thurman"I was coming up 67 (U.S. Hwy 67) and saw an SUV in the left lane switching lanes," said Thurman. "She lost control while making the lane change and went right off the road. She went into the ditch and then up in the air and then flipped over." Without hesitation, Thurman pulled over and jumped out to assist. When he reached the overturned SUV, he found that all of the doors were jammed shut. Inside, a mother and her two daughters were still in their seatbelts and hanging upside down. Another motorist stopped to help. The two of them struggled to open the doors. "We wanted to get them out in case there was a fire," said Thurman. Eventually, he was able to pry one of the doors open.

"The mother was in the driver's seat and she had one daughter in the front seat and one in the back seat," he said. Thurman and the other motorist were able to free the 16-year-old girl in the back seat. However, he couldn't reach the younger girl in the front seat. "I wanted to cut the mother's seat belt to get them out, but she said she didn't want me to." Thurman calmed the woman and told her he would stay with them until first responders arrived. "I'm glad everyone was okay and able to go on with their lives," he said.

Sadly, Thurman lost his own sister in a traffic accident a few days later when she was struck by a drunk driver. He said he will always stop to help when he can and hopes that others will as well.
TCA presented Thurman with a certificate, patch, lapel pin, and truck decals. His employer has also received a letter acknowledging him as a Highway Angel.
Since the program's inception in August 1997, nearly 1,300 professional truck drivers have been recognized as Highway Angels for the exemplary kindness, courtesy, and courage they have displayed while on the job. The program's presenting sponsor is EpicVue, and the supporting sponsor is DriverFacts.