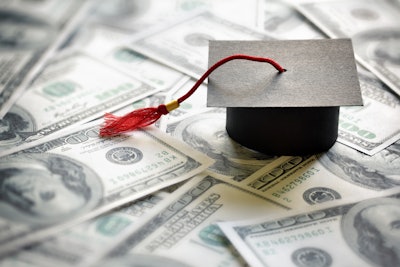 The deadline for applications for college scholarships for students with connections to the trucking industry is drawing close
Applicants must complete the online application process at the link below. The deadline for applications is 11:59 p.m., Monday, March 14.
The deadline is significantly earlier than in years past, according to TCA. This change gives the fund the opportunity to be featured at high school award presentations, which are typically held in late Spring.
The fund awards up to $6,250 per year, per full-time college student. In the 2021-22 school year, the TCA Scholarship Fund's Board of Trustees awarded more than 55 students scholarships totaling more than $163,000.
Any student in good standing (minimum grade point average of 3.0) who will be attending an accredited, four-year college or university as a freshman, sophomore, junior, or senior, and who is either the child, grandchild, or spouse of an employee or is an employee of a TCA member company or is the child, grandchild, or spouse of an independent contractor or an independent contractor affiliated with a TCA member company is encouraged to apply.
The recipient of a TCA scholarship must show financial need, show scholastic achievement, maintain full-time student status, and be an individual of high character and integrity, according to TCA guidelines. Scholarships are awarded without regard to race, color, sex, national origin, religion, age, equal pay, disability or genetic information.