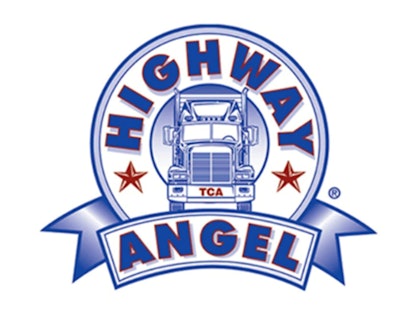 A trucker used medical training he received while in the Marines to save the life of an injured motorist, and was recently recognized for his efforts.
The Truckload Carriers Association recently named truck driver Paul Jones a Highway Angel for using his military medical training to revive an unresponsive and injured passenger after a car crash last November in Old Mystic, Connecticut.
TCA explains:
On Nov. 29, 2021, around 11:10 p.m., Jones was southbound through Old Mystic, Connecticut on Route 95. He said a car passed him on the left, then proceeded to crash into a trailer traveling in front of it. He said the car then veered into Jones' lane and ran off the road into the woods.

Jones and other vehicles stopped to help, and Jones called 911. Other witnesses to the accident that stopped pulled the injured man out of the vehicle and laid him on the ground. He was unresponsive.

"My military stuff just kicked in," said Jones, referring to emergency medical training he had received in the U.S. Marine Corps where he served from 1981 to 1985. Jones couldn't detect a pulse in the injured man, so he applied a medical procedure he learned in the Marines, called a sternum massage.

"I got down on my hands and knees, I gave him a little smack on the sternum," he said. "He actually came back to life and scared the hell out of me!"

Jones recalled that when emergency personnel arrived on the scene and he described what he had done to help the crash victim, one of the EMTs said, "Man, it's good to be in the right place at the right time."

Jones has been a professional truck driver for 32 years. He said, "I'm that guy – I don't walk away from stuff. If something needs attention, I'm the first one."
TCA presented Jones with a certificate, patches, lapel pin, and truck decals. The company has also received a letter acknowledging him as a Highway Angel.