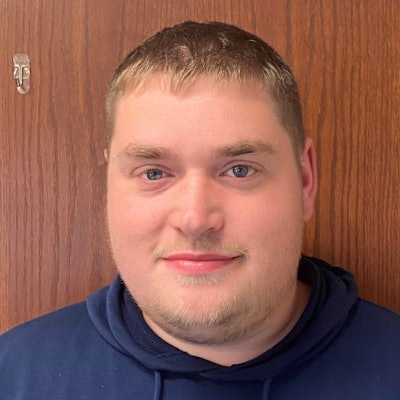 A Minnesota truck driver has been honored for his efforts to rescue crash victims late last year.
The Truckload Carriers Association named truck driver Thaddeus Paulson from Duluth, Minnesota, a Highway Angel for helping rescue a man and his grandfather after their Chevy Silverado crashed into a ditch on a snowy highway. Paulson drives for Halvor Lines, Inc based in Superior, Wisconsin.
TCA explains:
Around 10 a.m. on Dec. 23, Paulson was traveling east on Highway 20 just outside Iowa Falls, Iowa. While en route, he witnessed a Chevy Silverado traveling in the other direction hit a patch of black ice, spin, and slide into a ditch.

"The only thing that probably saved their lives, probably, was how deep the snow was," Paulson said. "Or they would've been crushed."

Paulson pulled to the side of the road to assist and found the vehicle was occupied by a man and his grandfather. The elderly man was frail and could not exit the vehicle and walk to the roadside.

"The old man couldn't walk — he had injuries," Paulson said. "He was covered in blood."

The driver told Paulson his grandfather was experiencing heart issues and he had been driving him to the hospital when the accident occurred. They worked together to help him out.

"I helped carry the 80-year-old man out of the vehicle that was flipped over," Paulson said, "and up the hill through waist-deep snow to a heated vehicle and waited for responders to arrive."

When emergency responders arrived, Paulson let the officer know that the incident had been captured on his dash cam and that the video would be available if it was needed. Emergency personnel attended to the injured crash victim, and Paulson continued on his route.
Since the program's inception in August 1997, nearly 1,300 professional truck drivers have been recognized as Highway Angels for exemplary kindness, courtesy, and courage displayed while on the job. Thanks to the program's presenting sponsor, EpicVue, and supporting sponsor, DriverFacts, TCA said it is able to showcase outstanding drivers like Crager.