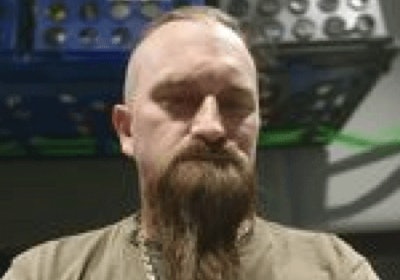 A veteran of two branches of the military and a longtime trucker was recently honored for coming to the aid of a motorist whose SUV crashed on a snow-covered highway in Wyoming.
The Truckload Carriers Association (TCA) named Ebern Wiley, from Hinesville, Georgia, a Highway Angel for rescuing a man whose SUV crashed in front of him. Wiley works for Melton Truck Lines out of Tulsa, Oklahoma.
TCA explains
On Feb. 2, around 11:30 a.m. in Wyoming headed eastbound, Wiley witnessed a horrific crash in which an SUV with a U-Haul trailer hit black ice and started flipping end over end. Ebern immediately pulled over to assist the driver in distress.

Ebern Wiley"The next thing I know, instinct kicked in," he said. "I'm thinking, this guy is probably gonna be injured. I keep a crow bar below my feet; I grabbed it and threw on a heavy reflective jacket, and ran across the freeway through the snow."

Wiley rushed to the scene. He said the driver was trying to break out the windshield, so he told him to stand back and he used the crow bar to smash the glass and helped him out through the hole in the windshield. Then Wiley quickly led him over to his truck and out of the freezing cold weather. Once in the vehicle, he called 911 and waited for their assistance.

"He was all shook up," Wiley said, noting that he appeared to sustain a mild concussion and bloody scrapes.

A veteran of the U.S. Marine Corps and U.S. Army and a longtime trucker, Wiley is committed to lending a hand where it is needed.

"Being military, it's kind of in our nature to do things like this," he said. "With him rolling over like he did, it could've been serious."
Since the program's inception in August 1997, nearly 1,300 professional truck drivers have been recognized as Highway Angels for exemplary kindness, courtesy, and courage displayed while on the job. Thanks to the program's presenting sponsor, EpicVue, and supporting sponsor, DriverFacts, TCA is able to showcase outstanding drivers like Wiley.