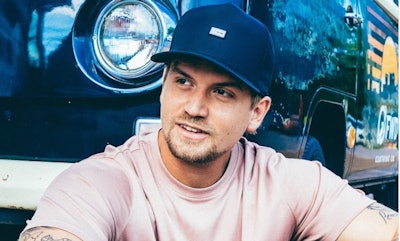 Singer-songwriter Levi Hummon headlines the Highway to Hope fundraising concert for the St. Christopher Truckers Relief Fund is Saturday night, April 22, at the Cotton Eyed Joe nightclub in Knoxville, Tennessee.
The concert is scheduled to start at 7:30 p.m. Eastern. Doors open at 6 p.m.
Tickets for the concert are available for $20 in advance, available here, and $25 at the door. All proceeds from the concert aid the St. Christopher Fund, which supports truck drivers in need.
In addition to the regular tickets, a VIP ticket is available for a show before the main concert for $99. The VIP concert will feature a performance by the Lindsay Lawler Band and special guest Dave Nemo of RadioNemo.
The VIP pre-show concert is scheduled from 4:30-6 p.m. Eastern. The VIP ticket includes food, two drink tickets, and the private concert. Tickets to the VIP concert can be purchased here.
This is the second Highway to Hope concert. The inaugural concert raised more than $75,000 to help support professional over-the-road and regional drivers recently out of work because of an injury or illness.