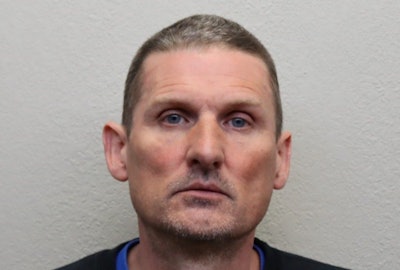 A New Hampshire trucker has been recognized for his actions at the scene of an accident earlier this year.
The Truckload Carriers Association (TCA) recently named truck driver Michael Callahan, from Harts Location, NH, a Highway Angel for coming to the aid of a couple who crashed into a 25-foot ravine next to the truck stop where Callahan was parked. He drives for Melton Truck Lines in Tulsa, Oklahoma.
TCA explains:
On April 19 at 5 a.m., Callahan was at a Pilot truck stop in Bowman, South Carolina, when he heard a loud crash.

Mike Callahan"I stopped what I was doing; I knew something bad had happened," he said. "A small car with two passengers in it had gone off the road and over a 25-foot bank, landing in a ditch between the highway and the truck stop."

He quickly ran to check on the passengers, called 911, and was able to get them out of the vehicle. Though the vehicle looked to be totaled, the young male and female passengers appeared to be uninjured. He got the woman a blanket and waited with them until emergency responders arrived. Oddly, he was the only person that attempted to help the crash victims.

"It was a truck stop full of trucks, and it surprised me that nobody else heard it or saw it — I was the only one there," Callahan said. "It was the right thing to do; I would hope if my kids ran off the road, somebody would stop to help."
Since the program's inception in August 1997, nearly 1,300 professional truck drivers have been recognized as Highway Angels for exemplary kindness, courtesy, and courage displayed while on the job. Thanks to the program's presenting sponsor, EpicVue, and supporting sponsor, DriverFacts, TCA is able to showcase outstanding drivers like Callahan.