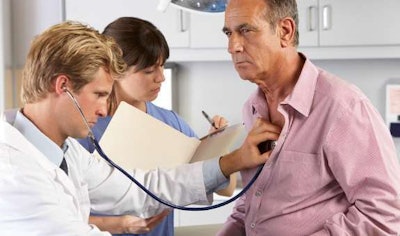 A common New Year's resolution people have is to get healthier and be more physically fit. As the new year gets under way, this goal can seem more and more difficult to stick with. You can improve your chances of meeting your health and wellness goals in 2017, however, if you take some common sense steps:
1. Talk with your doctor
Talk with your doctor and establish a baseline for where your health is at currently. Discuss your goals with them and see if they have any they'd also like you to work toward. Your doctor can help you set realistic health goals for the year and also give you advice on how to meet them based on your personal health considerations.
2. Start cooking your own meals
Cooking your own meals, as opposed to regularly eating out or relying on pre-prepared foods, is a great way to kickstart a healthy lifestyle change. If you don't know a lot of recipes, there's no shortage of apps that curate recipes and even group recipes based on certain dietary considerations, like diabetes or high blood pressure. You can also join one of the many trucking cooking Facebook pages to see what meals other truckers are making on their trucks and get some support and motivation.
3. Exercise, exercise, exercise
The American Heart Association (AHA) recommends at least 30 minutes of moderate-intensity aerobic activity at least five days a week for a total of 150 minutes per week. If that's not feasible for you, the AHA says you can instead get at least 25 minutes or vigorous aerobic activity at least three days a week for a total of 75 minutes, or a combination of moderate and vigorous aerobic activity, and moderate-to-high-intensity muscle-strengthening activity at least two days per week.
Use an app on your phone or look up exercise routines on YouTube to get you started. Bodyweight exercises are great for truckers because they can be done anywhere and don't require equipment. You can work out in your truck, at the fuel island or wherever you feel most comfortable.
4. Find a community of support
Keeping yourself motivated can be hard, and if you find yourself frustrated with your lifestyle changes, you may want to give up. Instead, find a community you can join that will support your efforts. There are Facebook groups like Truckin' Runners, where drivers share their fitness tips and running motivation, which can help you stay motivated to exercise. There are also challenges you can join, like the yearly St. Christopher's Fund's Driven to be Healthy challenge. The challenge lasts for a year but also has smaller monthly goals.