If you've paid more for your DOT physicals, you're not alone.
Drivers who participated in an American Transportation Research Institute survey indicated DOT physical costs have increased since implementation of the National Registry of Certified Medical Examiners in 2014.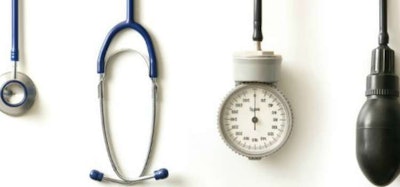 At the same time, the survey results showed drivers don't feel the quality of the exams has increased to match the increased costs. Nearly 40 percent of drivers surveyed said their medical exam costs range from $75-124.
ATRI partnered with the Mayo Clinic to conduct the survey in September and October. More than 900 drivers participated. Of that number, 62.8 percent were company drivers while 25.6 percent were leased owner-operators and 11.6 percent were owner-operators with their own authority.
The study also found the following:
When CMEs are required to renew their certifications, the impact of the costs are passed on to drivers. ATRI's research shows 15.3 percent of CMEs said they quit performing DOT physicals or will quit when they have to renew their certifications. This could minimize access to DOT physicals and increase costs.
Less than 20 percent of the drivers surveyed used the NRCME to find a medical examiner. For almost 48 percent of participants, they were told by their employer where to go for their physical.
Of the drivers surveyed, 5.9 percent weren't issued a medical certificate on the day of their exam. The main reason was because the medical examiner requested more medical records. The second leading reason was because the driver had a condition requiring treatment before certification could be given.
Over 300 carriers were also surveyed. Of that number, 49 percent said they tell their drivers which clinic to go to for their physicals. Three-quarters of them said they pay for their drivers' exams.