Rolling Strong, which provides wellness programs for truck drivers, unveiled a new mobile health and wellness platform at the Truckload Carriers Association 2017 WorkForce Builders Conference.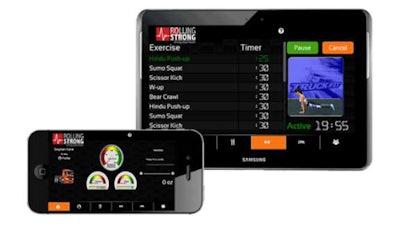 Available for iOS and Android mobile devices and in-cab computing systems, the Rolling Strong health and wellness platform provides drivers with guidance and tracking of meals, exercise, sleep and other fitness information. To enhance the user-experience, rewards and gaming features have been integrated into the platform, allowing drivers or transportation providers to create and participate in wellness challenges and competitions.
"The new Rolling Strong health and wellness platform is truly built for drivers and is designed to address the concerns over their health and safety," said Rolling Strong President Stephen Kane. "It provides the knowledge and resources drivers need to prevent health risks and adopt beneficial lifestyles."
Missouri-based technology company Velociti acquired Rolling Strong in March.