A new app from Rolling Strong gives drivers access to nutrition and fitness guidance from their smartphones. The free app includes:
Nutrition guidance, including predictive nutrition based on the drivers location (truck stops, restaurants, etc.) and search capabilities
Guided exercise programs
Sleep pattern tracking capabilities
Personal health records storage
DOT certification reminders
Access to wellness coaches
Drivers can earn points for using the app by logging sleep, exercising and meeting daily calorie goals. The points can be redeemed at select Rolling Strong partners.
The Rolling Strong app is available for iOS and Android devices.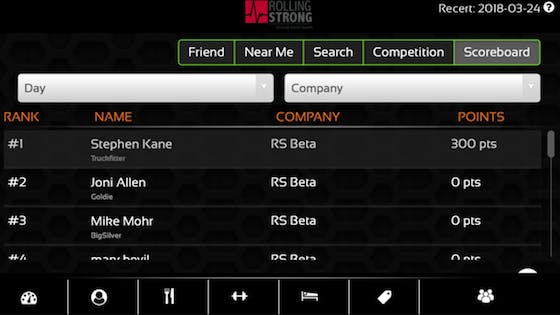 Fleets can also use the Rolling Strong app to encourage drivers to lead healthier lifestyles.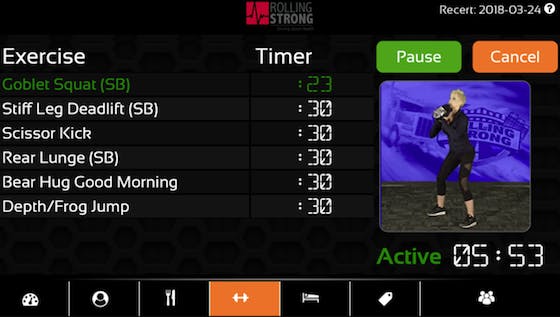 The app offers guided workouts and shows you how to perform certain movements.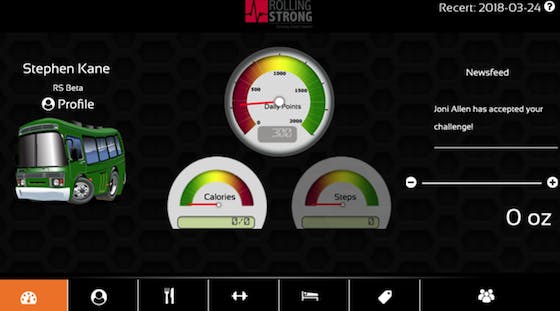 The user interface resembles a vehicle's dashboard.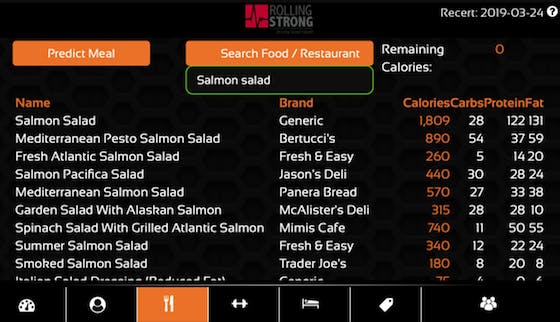 Drivers can search for foods by the food's name or the driver's location.