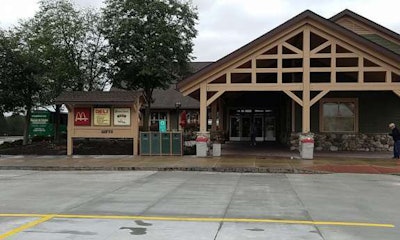 If you were on the New York State Thruway recently and stopped at one particular rest area, you may have been exposed to measles.
The New York State Department of Health announced late last week that an international traveler from Europe who has been confirmed to have measles visited multiple venues in New York state potentially exposing others to measles on April 30, May 1 and May 2.
Anyone who visited the Ontario Travel Plaza on NYS Thruway (I-90) in Leroy on April 30 between 4 p.m. and 6:30 p.m. may have been exposed.
The other locations for possible exposure include:
Old Country Buffet, 821 Country Route 64, Elmira, on April 30 between 1 p.m. and 4 p.m.
Sheraton Niagara Falls, 300 3rd Street, Niagara Falls, from 5:30 p.m. on April 30 to 9:30 a.m. on May 2
Niagara Falls Urgent Care, 3117 Military Road Suite 2, Niagara Falls, on May 1 between 3:00 p.m. and 6:00 p.m.
Exit 5 on Interstate 390 in Dansville, on May 2 between 9:30 a.m. and noon
These times reflect the period that the infected individual was in these areas and a two-hour period after the individual left the area, as the virus remains alive in the air and on surfaces for up to two hours, according to the health department.
Individuals are considered protected or immune to measles if they were born before 1957, have received two doses of measles, mumps, rubella (MMR) vaccine, have had measles disease, or have a lab test confirming immunity. Individuals who are not immune to measles and were exposed are at risk for developing measles, according to the health department.
All individuals who were exposed, especially those without immunity or who are not sure if they have been vaccinated, should monitor for symptoms of measles. Symptoms include a fever, rash, cough, conjunctivitis or runny nose. Symptoms usually appear 10-12 days after exposure but may appear as early as seven days and as late as 21 days after exposure. Individuals should contact their health care provider if they develop measles symptoms.
To prevent the spread of illness, the health department is advising individuals who may have been exposed and who have symptoms consistent with measles to contact their health care provider, a local clinic, or a local emergency department before going for care. This will help to prevent others at these facilities from being exposed to the illness.
More information about measles can be found at https://www.health.ny.gov/publications/2170.pdf