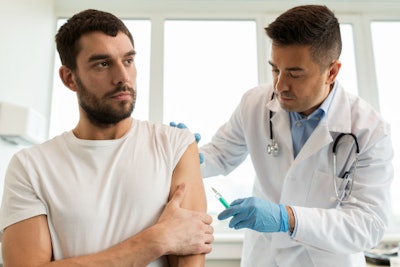 Truck driver-focused health clinic UrgentCareTravel announced Thursday a partnership with the St. Christopher Truckers Relief Fund to offer free flu vouchers to truckers.
Drivers can find the vouchers online here, then take it to any of UrgentCareTravel's 13 locations. The clinics are located at certain Pilot Flying J truck stops.
"Offering free flu vaccines to drivers, along with our walk-in medical clinic services and Health Network, is simply the right thing to do help drivers stay healthy and on the road," said Siva Suresh, CEO of UrgentCareTravel.