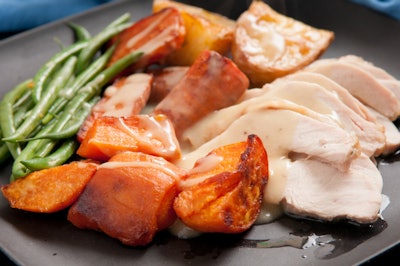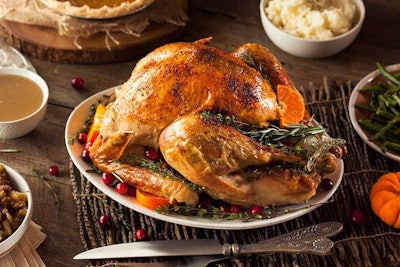 If you're one of the lucky truckers who gets to be home for the holidays, the American Heart Association is offering up some guidance on how to have a healthier homemade holiday feast. The organization's tips involve quick ways to reduce sodium and sugar, and how to boost nutrition without compromising flavor.
The American Heart Association suggests:
1. Opt for low sodium vegetables or try frozen vegetables to cut back on salt.
2. Replace salt with herbs and spices.
3. Choose canned fruits packaged in juice or water rather than syrup to cut back on added sugars.
4. Replace non-fat, plain Greek yogurt with sour cream.
5. Replace butter with a healthier vegetable oil or substitute equal parts unsweetened applesauce when baking.
6. Puree sweet potatoes, carrots or cauliflower to sneak vegetables into your recipes and boost nutrition.
7. Use half wheat and half white flour. Whole grains provide a nutritional boost and mixing the flours helps hide the swap.
8. Add seasonal fruit to water to give it a flavor boost. Infusing cranberries, pomegranate arils or orange slices into sparkling water are good options.