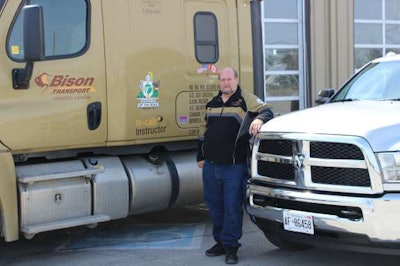 This year TruckersNews.com has joined the Truckload Carriers Association (TCA) in choosing the Company Driver of the Year. After three finalists are determined, the winner is announced at TCA's annual meeting in March.
TruckersNews.com's sister brand Overdrive likewise co-sponsors the Owner-Operator of the Year with TCA.
Nominations for both awards are being accepted through Oct. 31. Winners will be announced during TCA's meeting March 8-11 near Orlando, Fla.
The contests highlight those who "drive safely, give to their communities, protect the environment, and enhance the image of trucking," says TCA.
Read about last year's company driver winner Jack Fielding and owner-operator winner Terry Smith
Sponsors and prizes for this year's program have not been announced.
TCA is the only national trade association focused on the truckload segment of the motor carrier industry. The association represents dry van, refrigerated, flatbed, intermodal container and end-dump carriers operating in the 48 contiguous states, Alaska, Mexico and Canada.