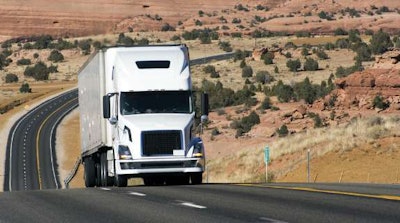 The U.S. Department of Transportation's Federal Motor Carrier Safety Administration (FMCSA) today announced it has awarded $1 million in grants to nine technical and community colleges across the country to help train returning military veterans for jobs as commercial bus and truck drivers.
"Those that we entrust to protect and serve our nation deserve opportunities that utilize the skills and training they received on the job on military bases overseas and at home," said U.S. Transportation Secretary Anthony Foxx.
The 2014 FMCSA grants announced today will provide training for nearly 400 new students.
"These unique grants are designed to help recruit, train and place veterans and their spouses in good jobs that are in high demand and in an industry that is vitally important in keeping our national economy moving forward," said FMCSA Acting Administrator Scott Darling.
The awards were made to the following organizations:
Florida – South Florida State College, Avon Park, Fla., $58,003
Illinois – Joliet Junior College, Joliet, Ill., $165,800
Minnesota – Century College in White Bear Lake, Minn., $91,080
Missouri – Crowder College, Neosho, Mo., $72,160
Nebraska – Metropolitan Community College, Omaha, Ne., $47,614
Pennsylvania – Northampton County Area Community College, Bethlehem, Pa., $134,400
Pennsylvania – The Sage Corporation, Camp Hill, Pa., $249,968
Texas – Lone Star College-North Harris, Houston, Texas, $73,704
Virginia – Tidewater Community College, Norfolk, Va., $107,271
In July the FMCSA announced that the Military Skills Test Waiver Program had been expanded to include all 50 states and the District of Columbia. Under this program, state licensing agencies have authority to waive the skills test portion of the CDL application for active duty or recently separated veterans who possess at least two years of safe driving experience operating a military truck or bus. Waiving the skills test expedites the civilian commercial drivers licensing application process and reduces expenses for qualified individuals and operating costs to state licensing agencies.