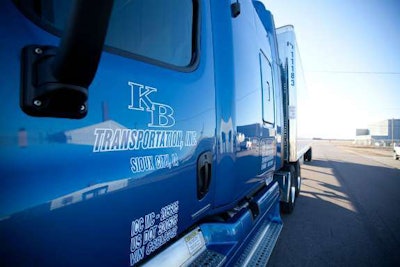 K & B Transportation (153rd on Commercial Carrier Journal's Top 250 List) has announced a bonus program for new drivers aimed at giving them more money just before the holidays.
The South Sioux City, Neb. Company said it will pay new hires $400 orientation pay, plus $500 in late November and $500 more in late December. K & B also offers $250 for drivers to drive during the Christmas holiday.
The company offers a $1,025 per week minimum guarantee for driving its Midwest lanes.