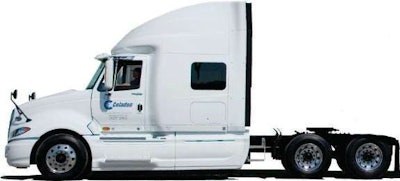 Celadon Group, Inc. of Indianapolis recently acquired A&S Services Group, a regional for-hire and dedicated truckload carrier based in New Freedom, Penn.
A&S provides dry van transportation services almost exclusively and principally serves the Mid-Atlantic and Northeast. A&S is also a supplier of logistics, warehousing and distribution services.
A statement from Celadon said it anticipates the present management team will remain in place and continue to operate independently under the A&S Kinard name and with the A&S personnel, principles and procedures.
Celadon paid $55 million at closing and assumed $31.8 million in operating leases.
A&S has about 500 trucks, 1,500 trailers and some 500,000 square feet of warehouse space.