Saia LTL Freight is expanding into the Northeast next year.
According to a statement from the company, Saia plans to open three to five terminals in the second quarter of next year, targeting major markets in Pennsylvania and New Jersey.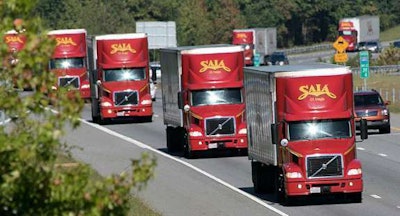 "These new markets line up perfectly with our existing geography and allow us to offer more direct shipping points for our loyal customers," said Chief Customer Officer Ray Ramu. "Not only do we plan to invest in new facilities and equipment, but we intend to invest heavily in certain areas of our existing network so that we will be able to handle the increased freight flow to and from these new markets. We estimate that the Northeast LTL market represents approximately $7 billion in annual market revenue opportunity."
Expanding into Pennsylvania and New Jersey is just the first step in a strategic growth plan that will continue into 2018 and beyond as the company works to provide complete coverage of the continental U.S, according to the company statement.
"Parallel to this plan is our continued commitment to providing superior service, delivering quality products, listening to the needs of our customers and doing whatever it takes to meet them," stated Ramu.
Said, which had revenues of $1.2 billion in 2015, offers less-than-truckload, non-asset truckload, and logistics services from 148 terminals in 34 states. With headquarters in Georgia, Saia employs 9,000 people nationwide.