A major Midwestern state trucking association is the latest group to weigh in against federally mandated speed limiters on heavy-duty trucks, and suggests the proposed rule be withdrawn.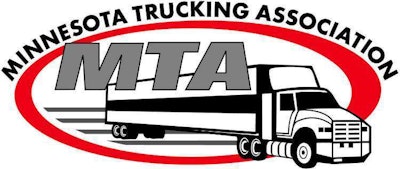 In a letter to the Federal Motor Carrier Safety Administration Thursday, Oct. 27, the Minnesota Trucking Association said it believes "… that mandating one truck speed for all new trucks through the use of speed limiters will reduce safety, not improve it."
In summary, the letter, signed by association President John Hausladen, said the MTA believes:
"… trucking companies, not the federal government, should be in charge of establishing speed limiter settings."
"… mandating the use of speed limiters will reduce highway safety by creating speed differentials between passenger cars and large trucks."
"… none of the suggested speed limits are acceptable if they create a speed differential between cars and trucks." The rule includes three possible speeds — 60, 65 or 68 miles per hour — all of which are below Minnesota's maximum 70 mph speed limit.
"… all trucks have the same maximum limited speed, they would naturally bunch together as they approach each other on roadways. Our member drivers and fleets confirm, based on practical experience today, these 'rolling roadblocks' will occur."
speed limiters "… would also create challenges for trucks attempting to pass each other, if not make it practically impossible in many instances."
a "… speed limiter mandate could actually be an impediment to new technology that may enhance road safety."
"… the proposal lacks hard data. Throughout the Notice of Proposed Rule Making (NPRM) there is a use of estimates, references to undefined "common sense" approaches, and general assumptions due to lack of empirical data. This lack of hard data and inability to quantify actual benefits is even acknowledged in the NPRM. It is simply unwise to enact these new regulations using assumptions based on incomplete or missing data."
Because of these and other concerns, the MTA's letter said believe the proposed rule should be withdrawn.
The public comment period on the proposed rule is Nov. 7.