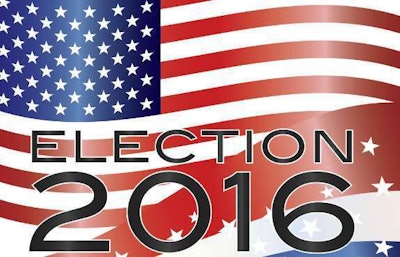 Now what?
The 2016 presidential election campaign is in the history books, the transition is under way and the Trump administration takes office Friday, Jan. 20.
What does it all mean for the American trucking industry as a whole, for fleets and for individual drivers? What's the outlook for key trucking-related issues such as:
regulations such as the mandate for electronic logging devices
infrastructure development and funding
trade agreements such as NAFTA
Our colleague James Jaillet, writing for Commercial Carrier Journal, takes a look at what the Trump presidency could mean for trucking and truckers. Read the complete story.
What do you think it means for you personally? Use the comments section belong to share your thoughts.