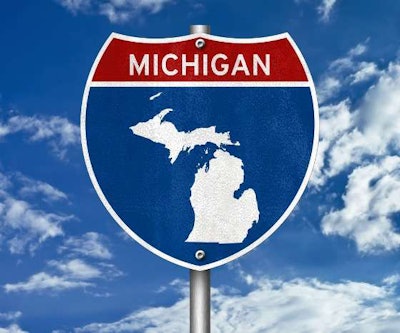 The Michigan Senate on Nov. 10 advanced a bill increasing speeds on certain roadways to the chamber floor for further discussion.
Currently, most motorists are permitted to drive 70 mph on certain highways, but trucks are limited to 60 mph. The bill would increase to 75 mph the speed limit on some roadways, and trucks would be limited to 10 mph below the posted speed limit.
If passed, the bill would increase speeds on about 600 miles of rural interstate.
The Michigan Senate conducted a fiscal analysis in September, indicating it would cost approximately $494,000 to change all of the speed signage on affected roadways.
Walter Heinritzi, executive director for Michigan Trucking Association, says his organization supports "as small a speed differential as we can possibly have between trucks and cars."