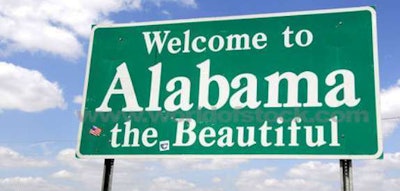 Alabama Governor Robert Bentley today declared a state of emergency in response to winter weather conditions, suspending federal hours of service regulations for some truck drivers.
The emergency declaration triggered the temporary suspension hours of service regulations for motor carriers and drivers engaged in emergency relief. The governor's proclamation says the HOS suspension applies to companies and drivers "providing emergency or disaster related materials, supplies, goods and services."
The suspension of the regs will last no more than 30 days, and could be repealed sooner.
Winter Storm Helena is forecast to deliver freezing temperatures, snow, rain and and freezing rain, causing dangerous driving conditions throughout the Southeast during much of the weekend and even into Monday.
Elsewhere, the Great Lakes states continue to be under a lake effect snow watch, and some locations could get up to 18 inches this weekend.