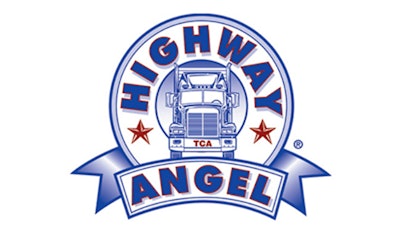 A former national Driver of the Year has been honored for his quick response to help save a man who had a heart attack while driving.
For his quick action, Brian O'Leary, a driver for O'Leary's Truck Service LLC, of Fort Collins, Colorado, has been named a Highway Angel by the
Truckload Carriers Association
.
On the morning of Aug. 3, 2016, O'Leary was westbound on Interstate 80 near Maxwell, Nebraska. He noticed a straight truck drift into the median with no brake lights coming on. The truck then struck guardrails of the upcoming overpass, swerved into the westbound fast lane, and stopped.
O'Leary slowed past the accident to park and looked over to see that the driver was unconscious. He called 911 and ran to the other truck. When he checked on the driver he was unable to find a pulse. O'Leary continued to talk to 911 and quickly unbuckled the man and pulled him from the truck onto the ground, and performed CPR for over four minutes.
"That was the longest 4 minutes of my life," O'Leary said.
Shortly thereafter, an EMT arrived along with another passerby with a medical background, and the three continued administering CPR until an ambulance arrived. After shocking the driver with a defibrillator, they were able to get a pulse and transported him to the hospital. Several hours later O'Leary was notified that the man had survived.
"Hearing that the man pulled through, that brought me to tears," said O'Leary.
Since the accident, O'Leary has spoken with the driver and his family and learned that the man had suffered a heart attack while he was driving.
O'Leary has been driving for 44 years, and in 2004 he was named the Company Driver of the Year by the TCA.
For his willingness to help his fellow driver, TCA has presented O'Leary with a certificate, patch, lapel pin, and truck decals. O'Leary's Truck Service LLC also received a certificate acknowledging Brian O'Leary as a Highway Angel.
EpicVue sponsors TCA's Highway Angel program.