Truckers driving through a small Colorado town claim they are being unfairly targeted by an ordinance they say is designed to enrich the community.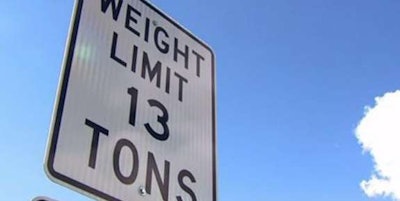 The controversy revolves around the location of a weight limit sign on County Line Road in Erie, a community of 18,000 north of Denver and east of Boulder off I-25. At least one driver says the sign is placed in such a way that truckers don't see it until it is too late, and then have no way of avoiding the weight-restricted zone. Violating the weight limit carries a hefty fine of $2,650.
KDVR-TV in Denver reports that drivers are complaining they are being unfairly targeted, and at least one driver is suggesting other truckers avoid the community and not shop there.
Truck driver Jeff Winowiecki told the TV station the police officer that ticketed him said he was going to get every trucker coming through the that part of Erie. That officer, according to KDVR, issued 28 such tickets in 2016, the only officer to issue such violations.
The town says the weight restriction and tickets are a matter of safety.