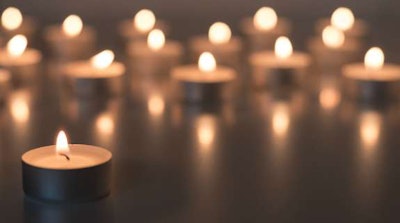 A successful West Texas businessman and philanthropist has passed.
B.R. "Rip" Griffin, who developed a chain of truck stops that bore his name, died Wednesday, June 14. He was 87. Mr. Griffin founded the Rip Griffin Truck Service Center Inc. in 1964 and Pro Petroleum Inc. in 1989.
Mr. Griffin's business success fueled his generosity. He supported the development of an indoor arena at Lubbock Christian University and a ballpark at Texas Tech University.
After graduating from Lubbock High School in 1948, Griffin played baseball for a traveling oil league and continued to play during his four-year service in the U.S. Army. Discharged in 1953, Griffin enrolled at Texas Tech as a business administration major and hauled gasoline on the weekends, while serving as a bookkeeper for a trailer company.
Mr. Griffin served on the Lubbock Christian board of trustees for 42 years, according to a statement from the university.
Lubbock Mayor Dan Pope said Griffin's passing is a big loss to the Lubbock community.
"You don't have to look far around our community to see his impact," said Pope. "There are many, many efforts (the Griffins) have been a part of, and sometimes without their name attached to it."
Mr. Griffin is survived by his wife Geneva, five children, 14 grandchildren and eight great-grandchildren.
A memorial service honoring Mr. Griffin will be held June 27 at 1 p.m. at Broadway Church of Christ in Lubbock.