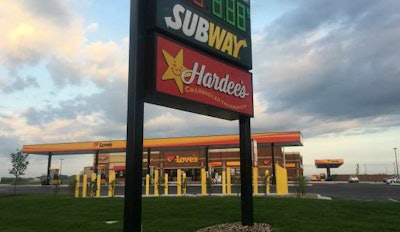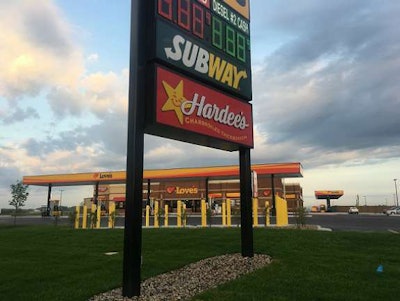 Love's Travel Stops opened a new location in Wisconsin Thursday.
Located on I-43 at South Business Drive, Exit 120, this is the company's sixth location in Wisconsin.
The new store is open around the clock and offers truckers:
51 truck parking spaces
six diesel pumps
seven showers
Subway and Hardee's restaurants
"We are excited to provide services to drivers and residents in this area," said Greg Love, co-CEO of Love's. "The store will serve drivers in the Sheboygan area using the freight corridor between Green Bay and Milwaukee."
Nationwide, Love's operates more than 420 locations.