Between Monday, June 26 and late August, the Michigan State Police will focus special enforcement efforts on commercial vehicles.
Each week during that period, the state police's motor carrier officers will focus on what it calls "unsafe driver behaviors."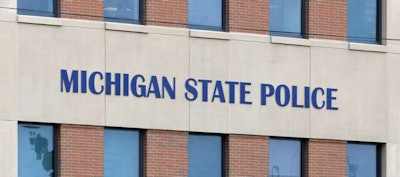 Dubbed "Summer of Semi Safe D," the focus on tractor/trailers is in response to an increase in deaths involving commercial vehicles in 2016. The enforcement efforts and the weeks they will be held include:
S – Speed, June 26-30
A – Awareness (intersections, construction zones, lane use), July 10-14
F – Fasten seat belts and following too close, July 24-28
E – Education, Aug. 7-11
D – Distracted driving, Aug. 21-25
"This enforcement effort is in direct response to what we saw on our roads in 2016, a 41 percent increase in deaths involving commercial vehicles," said Capt. Michael A. Krumm, commander of the MSP Commercial Vehicle Enforcement Division (CVED). "Michigan continues to be one of the safest states in the Midwest for commercial vehicle traffic, but the steep rise needs to be addressed."
A statement from the MSP said 72 percent of the deadly accidents in 2016 involved a commercial motor vehicle.
In addition to enforcement, motor carrier officers will be educating drivers on behaviors that lead to accidents as well as providing information on the Trucker's Against Trafficking program.