A North Carolina truck driver has been ordered shut down by the federal government following an alcohol-related fatal hit-and-run accident in March in New York City.
The U.S. Department of Transportation's Federal Motor Carrier Safety Administration declared Simranjeet Singh Sandhu to be an imminent hazard to public safety and has ordered him not to operate any commercial motor vehicle in interstate commerce.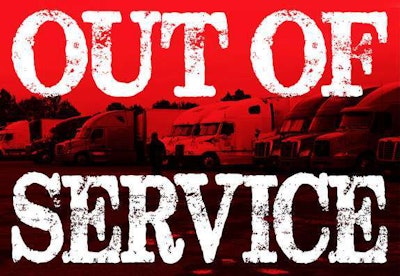 A statement from the FMCSA said that on March 27, at about 2:10 a.m., Sandhu was operating a large commercial truck on the Cross Bronx Expressway in New York County, New York, when he erratically switched lanes without signaling, striking a car and fatally injuring the driver and hospitalizing a passenger. The FMCSA said Sandhu did not stop after striking the car.
According to the FMCSA, about five hours later, police officers found Sandhu sleeping in his truck parked at a rest stop near Ridgefield, New Jersey. The vehicle had extensive front end collision damage with liquids dripping from the engine compartment.
Awoken by the police, Sandhu initially denied being involved in a motor vehicle crash; he later told police that the damage to his truck was caused by a rock he had hit as he was backing up, according to the FMCSA. Police detected the presence of alcohol; Sandhu failed a field sobriety test and a breathalyzer test.
Police is said to have found three CDLs, all in Sandhu's name, from the states of North Carolina, Illinois and California; federal regulations only permit possession of one CDL.
FMCSA's imminent hazard shut down order states that Sandhu's continued operation of a commercial motor vehicle "… substantially increases the likelihood of serious injury or death to you and the motoring public if not discontinued immediately."