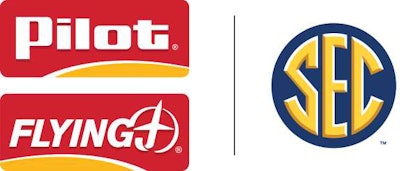 Pilot Flying J recently signed a four-year, multimillion dollar sponsorship agreement with the Southeastern Conference and ESPN to be the "Official Travel Center of the SEC."
This initiative with the SEC represents the largest sports sponsorship deal the company has executed in its nearly 60-year history, according to a statement from Pilot Flying J.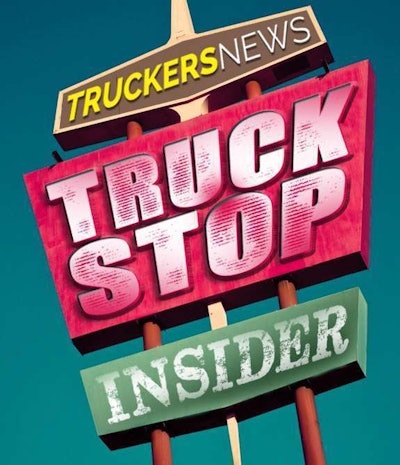 "This relationship with the SEC is a great fit for our brand," said Whitney Haslam Johnson, chief experience officer for Pilot Flying J. "We have deep roots within the region, and it represents a third of our network. As an official sponsor of the SEC, we'll execute a fully integrated marketing plan and leverage the network's national exposure to build strong brand presence and further position our travel centers as roadside destinations of choice. We're excited to be part of fans' game day experiences while traveling to see their favorite teams, and continue to fuel life's journeys for all drivers on the road."
The sponsorship provides exposure for Pilot Flying J on SEC Network programming and through SEC Nation, the network's traveling football pre-game show. Pilot Flying J will be the presenting sponsor of three SEC Nation broadcasts this season. Additionally, Pilot Flying J will be part of SEC FanFare at both the football championship and men's basketball tournament, as well as marketing presence within all the major SEC sports championship events.
Pilot Flying J has 750 retail locations across North America.
TA aids St. Christopher's Fund
TravelCenters of America and the St. Christopher Truckers Development and Relief Fund are partnering for their annual month-long Band Together fundraising campaign for the fund in August. The fund supports truckers who face financial hardships due to medical problems.
Throughout August, customers at participating TA and Petro locations can purchase commemorative wristbands for $1 or St. Christopher Fund keychains for $5. All of the proceeds go to the St. Christopher Fund.
Donna Kennedy, executive director for St. Christopher Fund, said they see an increased number of applications for assistance during and immediately after the campaign.
New Love's in Virginia next spring
The News-Leader reports a new Love's is set to open just off I-81 in Greenville, Virginia next spring.
The 13,000-square-foot travel stop will include:
a Love's Truck Tire Care facility
seven showers
public laundry facilities
Chester's Chicken and McDonald's restaurants