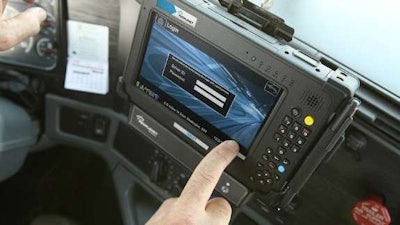 As the Dec. 18 deadline to install electronic logging devices in most trucks creeps closer, it appears the push for a possible change for smaller carriers is gaining some ground.
News Editor James Jaillet, writes in Overdrive today that a panel of lawmakers in the U.S. House Monday issued a report advising the Department of Transportation to study whether a "full or targeted delay" of the federal ELD mandate for small carriers, such as owner-operators, is warranted.
Jaillet's story says, "The language in the report is a sign that last-ditch efforts to have Congress derail the mandate in full or in part are gaining traction. The push for Congressional action comes after the Owner-Operator Independent Drivers Association's attempts to have the court system overturn the mandate failed."
The House Appropriations Committee issued its report Monday night when it approved legislation that funds the DOT through the 2018 fiscal year. Though the legislation itself, if enacted, secures
a compliance extension for livestock haulers
, it does not offer any broader relief from ELD compliance.
The legislation also does not include a requirement that FMCSA perform the study.
Rather, the direction for the study is only included in a corollary report explaining the legislation and the policy reforms it includes. As-is, truckers must begin using electronic logging devices by Dec. 18.
The legislation, which does not include an ELD delay, cleared the House's Appropriations Committee late Monday and now heads to the full House for debate and potential amendments.