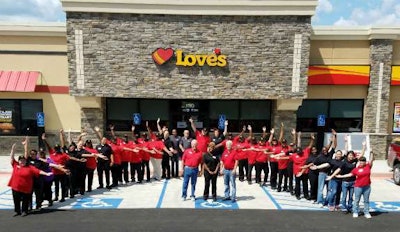 Love's Travel Stops opened a new location today (Thursday, July 20) in Magee, Mississippi at U.S. Highway 49 and Goodwater Road.
This location — the 14th in Mississippi — includes:
five showers
eight diesel pumps
a Love's Truck Tire Care center
a Hardee's restaurant
"The new Magee Love's will serve as a convenient stop for those traveling U.S. Highway 49 between Jackson and the Gulf Coast," said Greg Love, co-CEO of Love's. "Magee is a convenient stop for professional drivers as they make their way in and out of the area."
Love's now operates 430 locations in 41 states. across the United States.