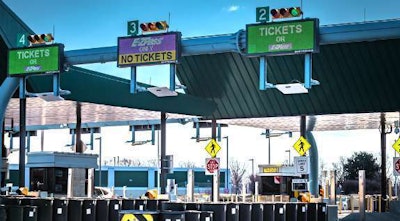 Traveling the Pennsylvania Turnpike will cost you more in 2018.
The Pennsylvania Turnpike Commission recently approved a 6 percent toll increase to go into effect Jan. 7, 2018. This marks the 10th straight year for such an increase.
The common toll for Class 5 vehicles will go up from $10.17 to $10.78 for E-ZPass users and from $14.45 to $15.35 for truckers paying cash.
And, you should plan on getting used to this kind of increase. Turnpike CEO Mark Compton last year said he expects turnpike tolls to increase by up to 6 percent until 2044.
According to a statement from the turnpike authority, such increases are required to meet the PTC's various funding obligations, which include supporting PennDOT's improvements along the 550-mile toll-road system.