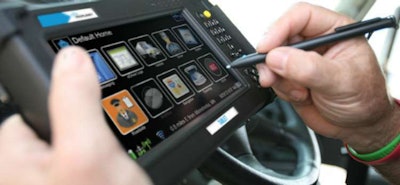 A bill filed Tuesday in the House of Representatives by a Texas Republican would delay the compliance date of the federal government's electronic logging device mandate by two years. The change, if enacted, would give carriers until December 2019 to switch from paper logs to an electronic logging device.
Texas Republican Rep. Brian Babin, a doctor from Port Arthur, filed the ELD Extension Act of 2017, and it was referred to the House's Transportation and Infrastructure Committee.
For Babin's ELD delay bill to become law, it must be passed by the House and Senate and signed by President Trump.
Babin's introduction of the bill comes a day after a House panel recommended that the Department of Transportation study whether a "full or targeted delay" of the mandate is needed. Both developments signal that efforts to engage Congress on the issue have gained traction.
In a report issued Monday, members of the House cited the burden placed on smaller carriers, like owner-operators, and questions surrounding enforcement and "technological concerns" as reasons to delay the ELD mandate.
Other than passed as a standalone bill, the legislation could also be attached to broader legislation, such as the DOT appropriations bills currently in the works in both chambers of Congress.
Lawmakers have used the DOT funding bills as avenues to enact trucking policy reforms in recent years, such as the reversal of some of the hours of service changes implemented in 2013.