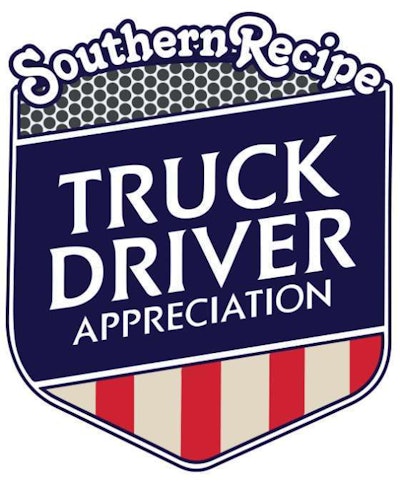 Southern Recipe, a pork rind maker, is recognizing truck drivers with a "Rig on the Road" photo contest. The grand prize is $2,500.
Southern Recipe is also sharing the submitted photos with the St. Christopher Truckers Relief Fund, a non-profit that offers truckers financial assistance, in hopes of creating a U.S. map using the submitted photos. When the map is filled with photo submissions from each state the fund will receive a $2,500 donation.
Truckers can submit pictures of themselves with their trucks at national landmarks to Southern Recipe online now through Sept. 17 to be eligible for the cash prize. Additional prizes will also be distributed.
Southern Recipe will announce winners during Truck Driver Appreciation Week, Sept. 11-17.