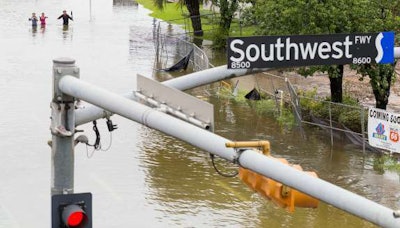 The U.S. Department of Transportation announced today that Secretary Elaine L. Chao has directed Federal Highway Administration officials to make $25 million in Emergency Relief funds immediately available to help Texas with repairs to flood-damaged roads and bridges following Hurricane Harvey.
"I have mobilized the Department of Transportation to provide whatever assistance Texas requires to restore the state's transportation systems," said Chao. "The funding provided today will help the state to act immediately and represents the beginning of our commitment to help repair Texas' affected infrastructure."
According to the DOT, the funds will help pay for the costs of needed temporary repairs and facilitates permanent restoration of service in the weeks ahead.
The Department will continue to coordinate closely with federal, state, local, and tribal partners to support the local relief and recovery efforts to Hurricane Harvey.