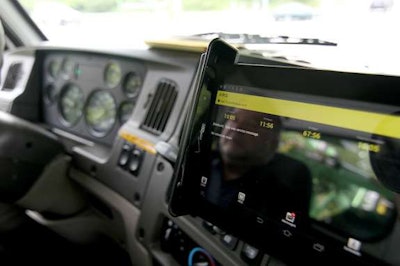 An amendment to a 2018 spending bill that would have stalled the electronic logging device mandate's enforcement date for at least 10 months was defeated in a vote on the House floor late Wednesday night.
The amendment, spearheaded by Rep. Brian Babin (R-Texas), would have restricted funding for enforcement of the U.S. DOT's ELD mandate through the 2018 fiscal year, which ends Sept. 30, 2018. Lawmakers voted 246-173 against the amendment.
Babin filed a standalone bill this summer in the House to delay the mandate's enforcement date two years to December 2019. That bill has seen no action, but it does have 45 co-sponsors. However, Wednesday night's defeat of Babin's amendment could be a sign lawmakers are unwilling to change the mandate at this point, or at least unwilling to tack such a rider onto a larger bill.
The appropriations package in the works in the House does include a one-year compliance delay for livestock haulers from the ELD mandate.