You have a 50-50 chance of being a victim of one of the largest wholesale identity thefts ever, and that could mean additional problems because you're a trucker on thee road.
Doing business electronically while on the road is a fact of trucking life these days. Much of what you do depends on swiping a card or having your information read electronically. Many of those transactions are recorded and examined by businesses that rate your credit worthiness.
One such company, Equifax, earlier this year had its files breached by hackers, who gained access to detailed personal information — names, addresses, birthdates, Social Security numbers — of as many as 143 million people. That's about half of all Americans. In addition, some 209,000 credit card numbers were also exposed and possibly stolen.
You can see what Equifax has posted about the incident and its suggestions here.
The hack, which was reportedly discovered July 29 but made public only recently, means your data — and possibly your credit card details — may wind up in the hands of people who could use it to get credit cards in your name and run up purchases and damage your credit rating. In addition, experts say it could cause problems if you're making a major purchase — like a home or a new truck — or even applying for a job.
While your data may have been exposed or stolen, there are things you can — and should — do to protect yourself. Here is some of what the Federal Trade Commission suggests on its website's identity theft page:
Equifax is offering free services to all U.S. consumers due to the breach. Visit Equifax's website to sign up.
Find out if your information was exposed. Click on the "Potential Impact" tab and enter your last name and the last six digits of your Social Security number. Your Social Security number is sensitive information, so make sure you're on a secure computer and an encrypted network connection any time you enter it. (Be aware, if you're on the road and do this, not all public wifi is encrypted. Check to be sure.) The site will tell you if you've been affected by this breach.
Whether or not your information was exposed, U.S. consumers can get a year of free credit monitoring and other services. The site will give you a date when you can come back to enroll. Write down the date and come back to the site and click "Enroll" on that date. You have until Nov. 21 to enroll.
Get your free credit reports from
annualcreditreport.com
, and check for any accounts or charges you don't recognize. You can order a free report from each of the three credit bureaus once a year.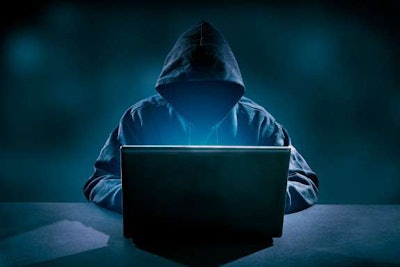 Consider placing a
credit freeze.
A credit freeze makes it harder for someone to open a new account in your name.
If you place a freeze, you'll have to lift the freeze before you apply for a new credit card or cell phone – or any service that requires a credit check.
If you decide not to place a credit freeze, at least consider
placing a fraud alert.
(Be aware that freeze may not be free. Fees vary from state to state, and range from about $5 to $10. There are also fees to lift the freeze. However, Equifax is
not charging a fee
or 30 days.)
Try to file your taxes early — before a scammer can. Tax identity theft happens when someone uses your Social Security number to get a tax refund or a job. Respond right away to letters from the IRS.
Don't believe anyone who calls and says you'll be arrested unless you pay for taxes or debt — even if they have part or all of your Social Security number, or they say they're from the IRS.
Continue to check your credit reports at www.annualcreditreport.com. You can order a free report from each of the three credit reporting agencies once a year.
If yours was one of the credit cards that was compromised, the FTC suggests you:
Contact your bank or credit card company to cancel your card and request a new one.
Review your transactions regularly. Make sure no one misused your card.
If you find fraudulent charges, call the fraud department and get them removed.
If you have automatic payments set up, update them with your new card number.
For more information, you can call the four credit reporting companies for details:
Equifax — 1-800-349-9960
Experian — 1‑888‑397‑3742
TransUnion — 1-888-909-8872
Innovis — 1-800-540-2505