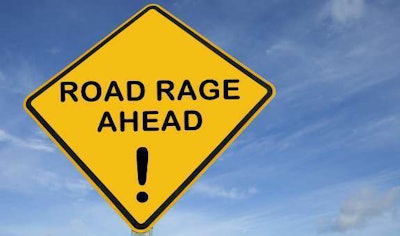 A truck driver told police in North Carolina another motorist blasted him with pepper spray in an apparent road rage incident Tuesday, Oct. 3.
According to media reports, 37-year-old Tyreese Bradley pulled into the left lane of Jake Alexander Boulevard in Salisbury, North Carolina to make a turn, when the driver of a green pickup truck cut in front of his tractor/trailer and slammed on its brakes.
At the next intersection, Bradley pulled alongside the pickup and asked the pickup's driver why he stopped in front of him as he did. Reports say the pickup's driver told Bradley he should have been in the right lane and called him a racial slur.
Bradley is said to have called the pickup's driver a "cracker." The driver of the pickup "pulled out a can of pepper spray and sprayed it into the cab of the truck driver," according to WBTV.
Bradley reportedly did not seek medical attention.
Police continue to look for driver of the pickup truck.