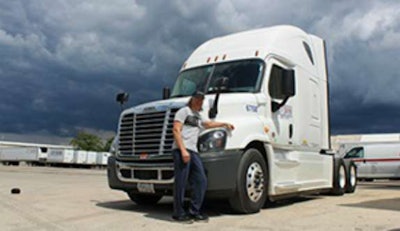 A trucker from Missouri was the big winner in a giveaway by a major travel center company.
As part its National Truck Driver Appreciation Week observance, Love's Travel Stops gave away 1 million My Love's Rewards points. All customers had to do was enter their names on a touchscreen at a Love's location.
The winner is Jeff Groves from Blue Springs, Missouri. Groves is a driver for LTI Trucking Services of St. Louis.
He said he will use the points to shop for Christmas gifts for his family.