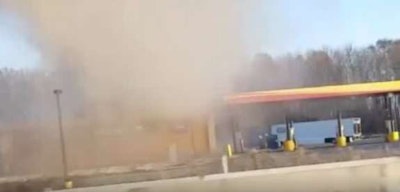 A Love's in Arkansas is closed until further notice following a fire early Monday morning.
The company issued this statement:
A fire started at Love's 236 in North Little Rock, Arkansas, early this morning. We are thankful all team members and customers exited the building safely. The cause of the fire has not been determined. We will work to get this location back up and running, but it will be closed for a period of time. Our teams at Love's 457 in Little Rock and Love's 267 in Morrilton are open to serve our customers affected by this closure.
The North Little Rock Fire Department is said to have gotten the call at 7:15 a.m. No injuries were reported. KATV reports the fire department said "employees did an excellent job getting customers out of the building quickly."