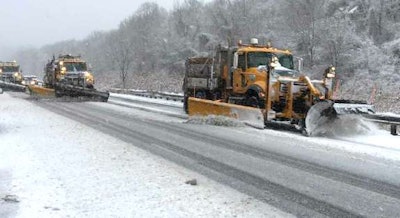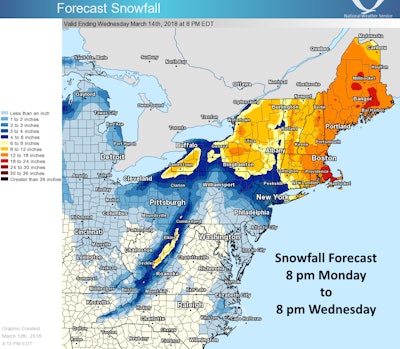 At the risk of sounding like a broken (and totally distressing) broken record, the National Weather Service is forecasting yet another nor'easter that will dump up to 24 inches of snow in some regions of the Northeast in the next 48 hours.
Winter storm warnings are posted for much of New England. Blizzard warnings are posted for eastern Massachusetts, including Cape Cod. The eastern half of New York and most of Vermont are under winter storm advisories.
The weather service's Eastern Regional headquarters says snow begins tonight from western New York to New England and continues through Wednesday evening, March 14.
From 12 to 18 inches of snow is forecast from Connecticut northward through most of Maine. Expect 6 to 18 inches of snow in lake effect areas south and east of lakes Erie and Ontario.
This means drivers could once again see travel difficulties along the I-90 and I-81 corridors across New York state as well as I-95 through New England and the Massachusetts Turnpike.