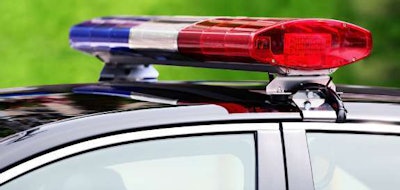 A trucker driver today was sentenced to 55 years in prison in connection with a 2017 crash on I-75 in Tennessee that killed six people.
Benjamin Brewer, 42, in January was found guilty of six counts of vehicular homicide by intoxication, four counts of reckless aggravated assault, driving under the influence and speeding. During his trial, a Tennessee Bureau of Investigation report showed Brewer had methamphetamine and amphetamine in his system at the time of the crash. Brewer's lawyers disputed those tests, and say he dozed off while driving.
Brewer's truck slammed into traffic stopped at a construction zone on I-75 near the Ooltewah exit on June 25, 2015. In addition to the six people who died, six others were injured in the crash that involved a total of nine vehicles.