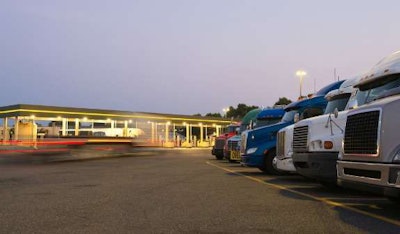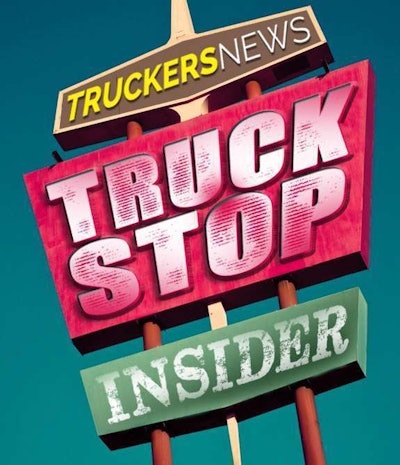 NATSO, the national association representing truck stops and travel plazas, recently reappointed officers and members to its board of directors and named several new ones as well.
Robert Lake, senior vice president acquisitions for Randall-Reilly Publishing, continues on NATSO's board of directors for 2018. Randall-Reilly is the parent company of Truckers News, Overdrive, Commercial Carrier Journal and numerous other publications.
Don Quinn, former president of Sapp Bros., was reappointed chairman of the NATSO board of directors for 2018. He has served as chairman since 2016.
Tom Heinz, President of Heinz Inc. and Coffee Cup Fuel Stops & Convenience Stores, retains his seat as past Chair. Andy Rebholz, Chief Executive Officer of TravelCenters of America, was appointed secretary/treasurer, replacing Tom O'Brien who retired in 2017. Bob Wollenman, managing partner of Deluxe Truck Stop, serves as chair elect, and NATSO President and CEO Lisa Mullings continues as president of the NATSO Board of Directors.
As 2018 chair of the NATSO Foundation board of directors, Delia Moon Meier, owner and senior vice president of Iowa 80 Group and CAT Scale Co., also joined the board. Robin Puthusseril, vice president, Greater Chicago I-55 Truck Plaza, joined the board as a newly-elected at-large director. Tim Campbell, director of sales, Western Region, Mclane Co., was appointed to the board in late 2017 as an allied director.
Additional members of the NATSO Board of Directors for 2018 are:
Bob Bolduc, Founder, Pride C-store and Truckstop
Jim Miller, Owner and President, Ports to Plains Travel Plaza
Jim Hays, Owner, Dodge City Travel Centers
Charlie Bosselman, President, Bosselman Travel Center
Gerald Danniel, Chief Operating Officer, Liberty Petroleum
Frank Love, President and Chief Operating Officer, Love's Travel Stops & Country Stores
Jimmy Haslam, Chief Executive Officer, Pilot Flying J