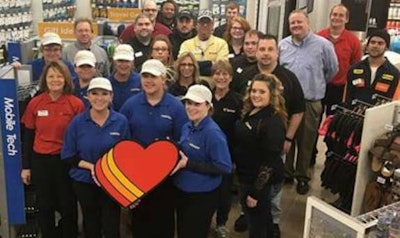 Love's Travel Stops has expanded its presence in Michigan with the opening of a new store in Capac west of Port Huron recently.
The new store, located at 3191 Capac Road (Interstate 69, Exit 176), is Love's second travel stop in Michigan, and has:
104 truck parking spots
seven showers
laundry
Chester's Chicken
McDonald's restaurants
a Love's Truck Tire Care center.
Love's will open another location in the state this summer in Frenchtown along Interstate 75, according to the company.
"The new Capac travel stop is in a great location to serve professional drivers going to and from Canada through nearby Port Huron on Interstate 69," said Greg Love, co-CEO of Love's.