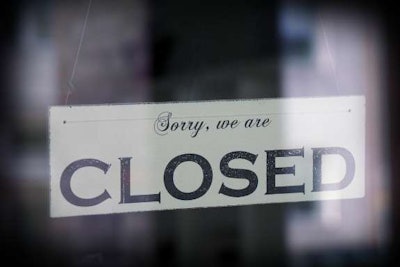 A Kentucky truck driver has been deemed an imminent hazard to public safety for repeated violations and was shut down by the federal government.
The Federal Motor Carrier Safety Administration ordered Kentucky-licensed truck driver Jerry L. Jasper to not operate any commercial motor vehicle in interstate commerce. He was served the federal order March 19.
In a statement, the FMCSA said:
On December 6, 2017, Jasper, a commercial driver's license holder, was operating a large commercial truck on Kansas 4 Highway in Rush County, when he was stopped by a Kansas Highway Patrol Officer for a speeding violation. Upon further inspection, Jasper was found to be driving with a suspended commercial driver's license (CDL) and in violation of multiple hours-of-service regulations designed to prevent fatigued driving. The Kansas Highway Patrol Officer also found drug paraphernalia in the truck cab whereby Jasper was placed under arrest and taken to the Barton County Jail. He subsequently posted bond and was released.
On December 8, 2017, while operating a large commercial truck in Missouri, Jasper was stopped in Warren County along Interstate 70 for a roadside safety inspection. A Missouri State Highway Patrol Officer again found Jasper operating with a suspended CDL and in violation of multiple hours-of-service regulations.
FMCSA's imminent hazard out-of-service order states that Jasper's continued operation of a CMV "… substantially increases the likelihood of serious injury or death to you and the motoring public if not discontinued immediately."