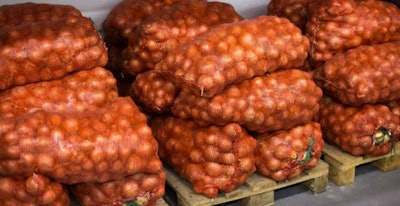 Speaking at the Mid-America Trucking Show in Louisville, Kentucky Office of Enforcement and Compliance Director Joe Delorenzo of the Federal Motor Carrier Safety Administration emphasized a variety of aspects of the electronic logging device mandate for hours of service regulations. Much of the presentation Thursday centered around the exemptions that exist, and how to make them work for you if you can claim them. Delorenzo later said he expected that proposed changes to agricultural-exemption guidance for the hours of service would be finalized by June 18.
That's 90 days following the Feb. 20 close of the comment period for the proposed changes, and Delorenzo's hopeful the lag between proposal and finalization of the new guidance could be "more like 60 days," he said.
During the presentation, Delorenzo clarified one aspect of the ag hours-exemption change proposed that surprised many in attendance.
A lesser-reported aspect of that proposal, it would cement a particular interpretation of the ag exemption, which exempts haulers of agricultural commodities loads originating at the source from hours of service entirely within a 150 air mile radius. Under the proposed change in guidance, such drivers would only be subject to hours of service and need to utilize a logbook — or an ELD, as it were — once they cross that 150 air mile radius, 172.6 road miles from the load's origination, according to some interpretation, Delorenzo added.
How to account for such hauls "gets complicated when you exit the 150 air mile radius," said Delorenzo. Under the guidance as proposed, crossing that threshold would mark "when your clock starts." If you "drive three hours [within the radius]," those are essentially free hours. Cross the radius then "at the end of that radius, and your clock starts with an available 11 hours in a 14-hour day."
The need for such a hauler to utilize an ELD would be there only if such logbook-necessary trips occurred for more than eight days in any rolling 30-day period.