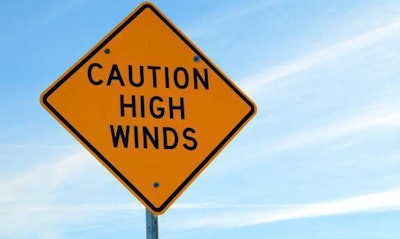 The Buffalo Skyway has been closed to all commercial vehicles effective immediately, according to the Trucking Association of New York. Strong winds, with gusts up to 50 mph, are currently hitting Western New York.
A high wind warning is in place for Western and Central New York through 11 p.m. today (Wednesday April 4), with the strongest winds expected about 5 p.m. The warning for Eastern New York and into Massachusetts runs from 1 p.m. today through 5 a.m. Thursday, April 5.
High profile vehicles are encouraged to use appropriate caution while traveling throughout New York State and in to Massachusetts during the duration of the high wind warning.