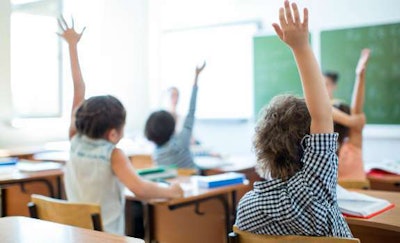 Twenty-five school classes have been given $500 each for supplies and equipment through a program by Trucker Buddy International and PeopleNet Communications.
"PeopleNet is excited to be part of this scholarship program," said Vice President of Sales for North America John Krumheuer. "We are a strong supporter of education, and these grants will help deserving students pursue advanced education and careers in transportation."
Alan Welborn, Trucker Buddy executive director, agrees. "Trucker Buddy, with the funding from PeopleNet is thrilled to offer these grants to these deserving schools," said Trucker Buddy Executive Director Alan Welborn. "Many teachers and drivers donate not only their time but also their own funds to help their classrooms so this is a great opportunity to help their community."
Trucker Buddy International helps educate schoolchildren and teachers about the trucking industry by connecting drivers with classrooms through a pen pal relationship.